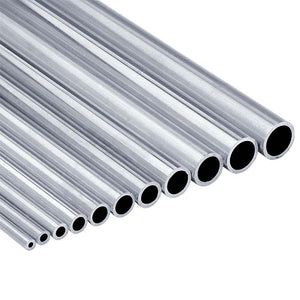 Use this seamless, heavy-wall sterling silver tubing to create hinges, custom tube settings, bails, eyelets, tube rivets, spacers and more.
For tube settings, choose an outside diameter about 0.5mm larger than your stone.

Hard sterling silver is significantly work-hardened. It does not bend readily and holds its shape after forming. Keep in mind that hardness is changeable by annealing, heat-hardening or work-hardening.

Country of origin : United States
Manufacturer: Rio Grande
Metal type : Sterling silver
Purity : .925
Hardness : Hard
Form : Tubing
Dimensions : 12"L